Introductory Letter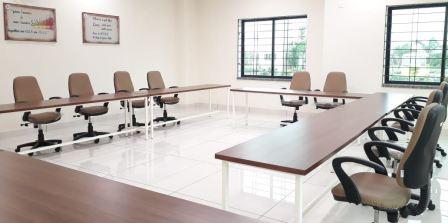 Letter to aspiring Companies for the recruitment of Technicians through Campus Interview
To
The HOD (H.R.)
Subject: – Campus Interview for Recruitment of Technicians
Dear Sir/Madam,
Greetings from Gurukul Private Industrial Training Institute Jaipur.
We are Glad to invite you to visit the Best ITI College in Rajasthan, Gurukul Private Industrial Training Institute Jaipur for organizing the Placement camp in Jaipur. We are thrilled to coordinate with the Closed drive & open for inviting the nearby ITI Institutes in Jaipur that are affiliated to the NCVT according to the company requirements. We hereby request you to finalize the early date for choosing the best students from the Best Private ITI College Jaipur.
We hereby, take an opportunity to introduce Top ITI College in Jaipur, Gurukul Private Industrial Training Institute Jaipur. It was established in 2012 carrying a mission to provide Incredible Quality of Industrial Training to students living in Rural Areas. The Institute offers ITI in Jaipur and is affiliated to NCVT, Ministry of Skills Development and Entrepreneurship, Govt. of India. The Institute is well Administrated by Directorate of Technical Education, Rajasthan ISO 29990: 2010. Our Institute, ITI College in Rajasthan offers Industrial Training Institutes having exclusive Electrician Trade.
We have an excellent & consistent track record of campus placement in past years. Our students are known as the Champions of Best ITI College in Jaipur and have been placed in top & reputed Companies like Genus Infra Solution, Cosmo Infra Solution, Intex technologies, Amazon, JCB india limited, REIL, Maruti, Rajasthan Hybrids pvt ltd, Suzuki gujrat pvt. Ltd, GD technosoft, micromax informatics ltd, Ericsson India Private Limited, SolarMaxx etc.
Gurukul Private Industrial Training Institute Jaipur holds experience in coordinating the pool campus placement process. Our college is the Best ITI Institute of Jaipur and have all necessary facilities like Seminar Hall (accommodating about 300 students), Conference Room, Interview rooms, LCD Projector for arranging Campus placement in ITI. Students Seeking for Rajasthan ITI Admission 2022 can connect with us for quick resolution & Admission process.
Our college is located in Jaipur city and is just 14 Kms away from the Railway station. We would be Glad and privilege to offer hospitality and required arrangement to your recruitment team.
Looking forward to your Positive Response soon!
Thanks & Regards-
Placement co-ordinator (TPO)
Mr.Yogendra Rawat
Mobile-9928376118
Email- gurukulitijaipur@gmail.com
Website:- www.gurukulitijaipur.in
Enable Ginger
Cannot connect to Ginger Check your internet connection
or reload the browser
Disable in this text field
Edit
Edit in Ginger
Edit in Ginger