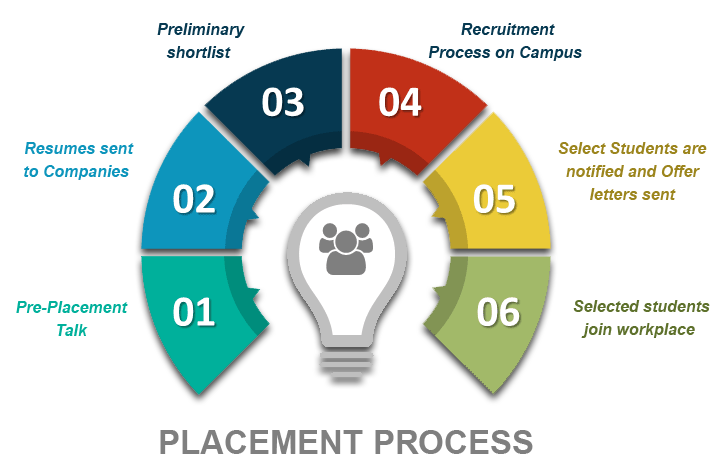 Invitations along with request for Campus Recruitment are sent to recruiters.
After receiving correspondence from the company, the PPT (Pre-placement discussions) dates are finalized in consultation with the company. The relevant information is then passed onto the students.
Representatives from the company conduct Pre-placement discussions.
The Gurukul industrial training institute Placement cell releases the placement schedule for the companies.
Interested Students register with the Placement cell.
After the completion of selection procedure on campus, company is required to announce the final lists of the students that day itself.
If a student is selected a job is register against him/her/and he/she would not be allowed to appear for more interviews as per placement policy.
Training and Activities
1. Industrial Training as per NCVT norms
4. Personality Development
5. Conduct of mock interviews
1. Industrial Visits & Educational Tours.
2. Placement through Campus Interviews.
3. Career counselling seminar & conferences.
4. Creation of Alumni association, meetings, & get-together.
5. Creation of placement brochure and Data bank.
Enable Ginger
Cannot connect to Ginger Check your internet connection
or reload the browser
Disable in this text field
Edit
Edit in Ginger
Edit in Ginger