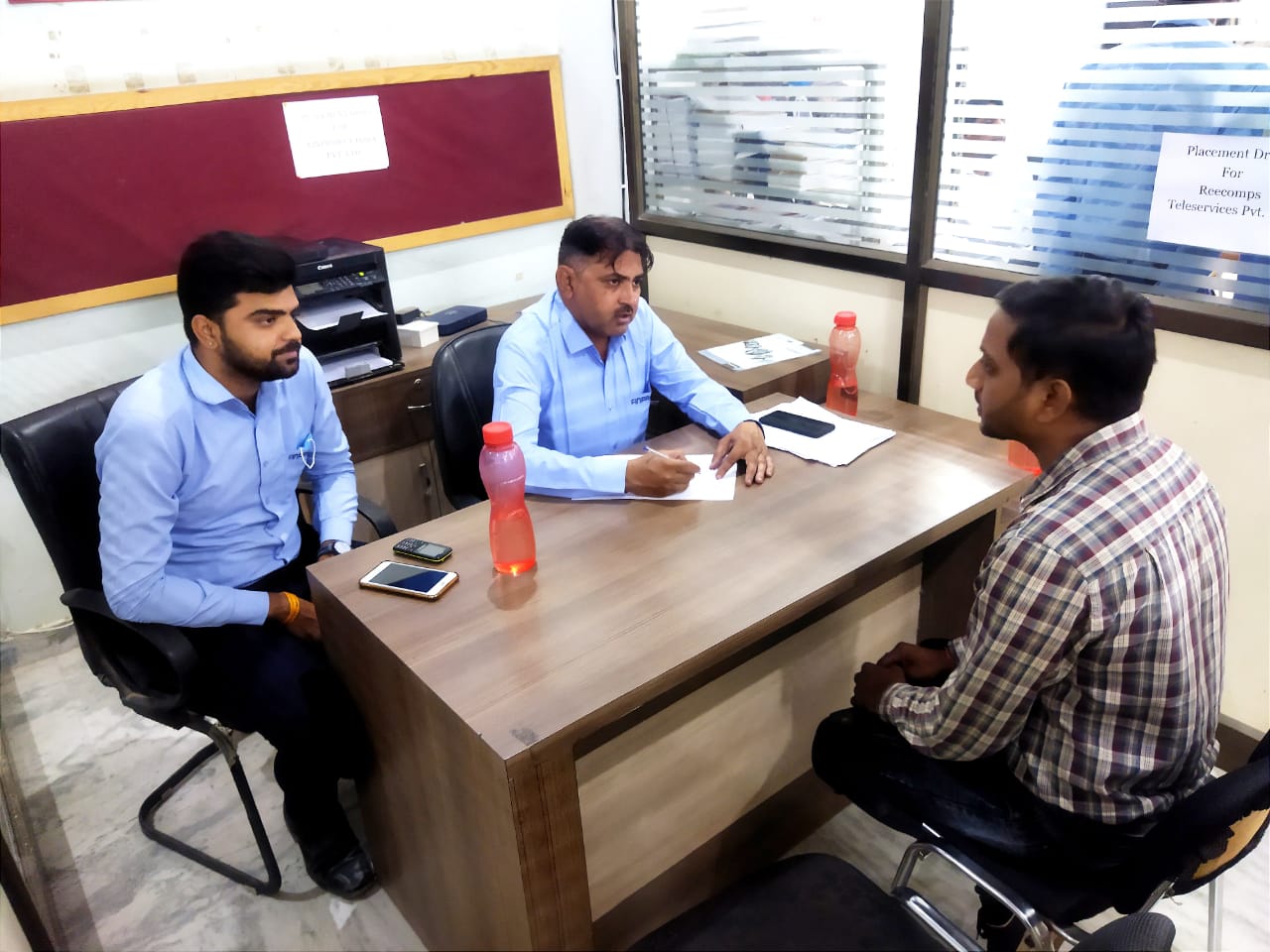 Gurukul industrial training institute has an independent placement cell to facilitate campus placement and jobs for the trainees. The Placement Cell organizes campus interviews by inviting various companies for the placement of the student for jobs. It fulfils dual purposes, one for trainees securing their future career, another for the industry securing the best fresh talent available in the region to train and mould them for their long time need of the employees. The cell undertakes various activities of training and grooming of trainees.
The placement cell also imparts training in soft-skills, personality development, written and oral skill and about overall employment trends in both public and industrial sectors.
Over the years, several well-known industries of the manufacturing world and other agencies have visited the campus for recruitment of our trainees.
Training and Activities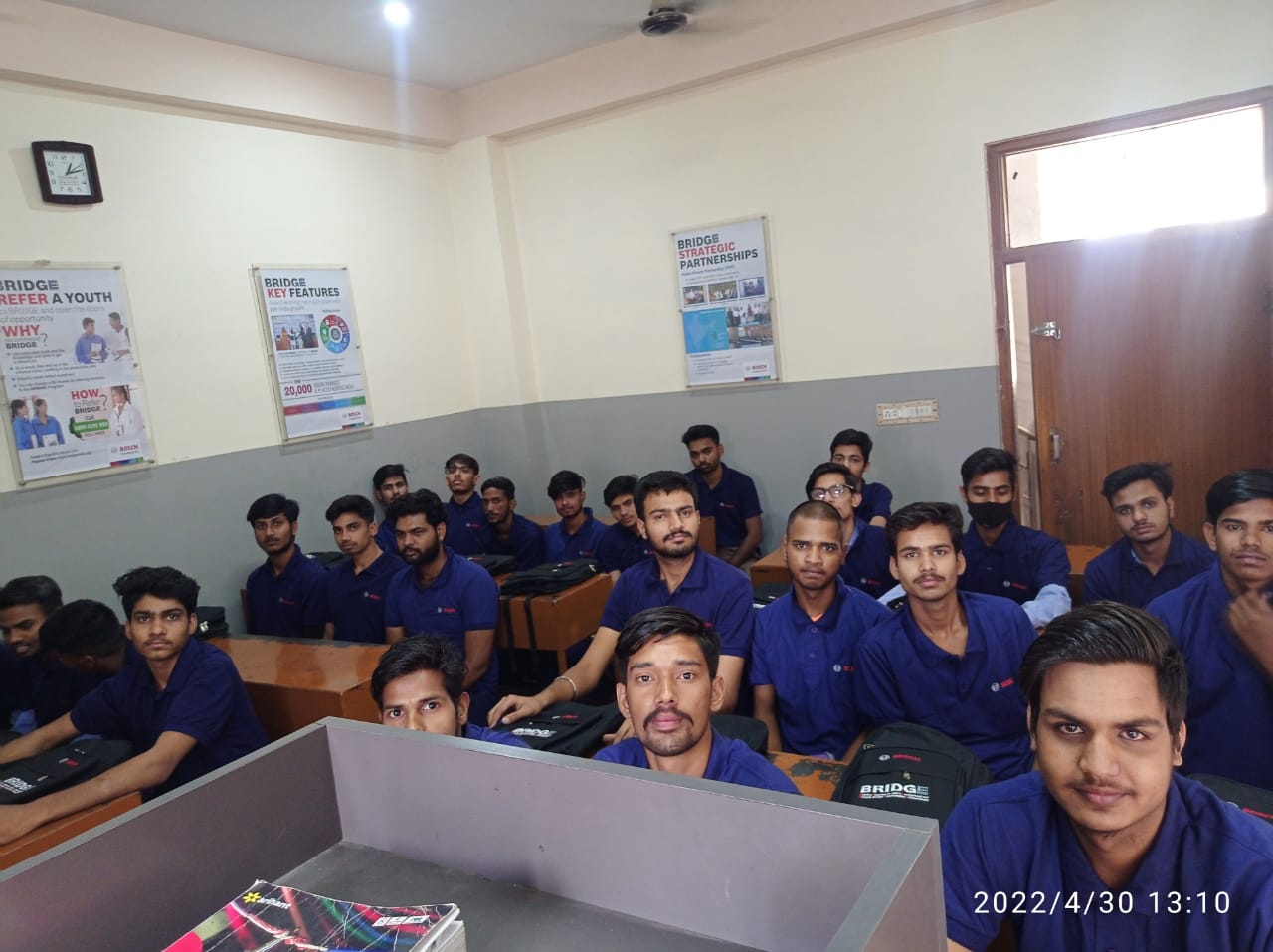 Training
1. Industrial Training as per NCVT norms
2. Communication skills
3. Soft skills
4. Personality Development
5. Conduct of mock interviews
Activities
1. Industrial Visits & Educational Tours.
2. Placement through Campus Interviews.
3. Career counselling seminar & conferences.
4. Creation of Alumni association, meetings, & get-together.
5. Creation of placement brochure and Data bank.
Gurukul ITI Have Great Placement Team
When it comes to technical education, placement opportunities play a significant role in attracting students to a particular institute. A good placement record is a testimony to the quality of education, training, and industry-readiness that an institution provides. Gurukul ITI is one such institute that has an exceptional placement team that works tirelessly to ensure that their students land the best jobs in their chosen fields.
Gurukul ITI, located in the Jaipur, has been providing technical education to students for more than a decade. The institute offers a variety of courses in industrial training. The faculty at Gurukul ITI is highly experienced and qualified, and they leave no stone unturned in ensuring that their students receive the best education possible. However, it is the institute's placement team that truly sets it apart from its peers.
The placement team at Gurukul ITI is a group of dedicated professionals who understand the industry's needs and requirements. They work tirelessly to establish connections with top companies and recruiters, ensuring that their students get access to the best job opportunities available. The team is responsible for organizing job fairs, inviting top recruiters to the campus, and conducting mock interviews to help students prepare for the recruitment process.
The placement team at Gurukul ITI understands that every student is unique and has different requirements when it comes to job placement. Hence, they offer personalized career counseling to each student, helping them identify their strengths and weaknesses, and guiding them towards the best possible career paths. The team also provides training in soft skills, personality development, and interview skills to help students stand out from the competition.
Thanks to the tireless efforts of the placement team at Gurukul ITI, the institute has an excellent placement record. Many students have secured jobs in top companies such as HONDA, SUZUKI, and RELIANCE, among others. The institute's alumni are spread across the country, holding key positions in various industries and making a significant contribution to the Indian economy.
In conclusion, the placement team at Gurukul ITI is an integral part of the institute's success. Their hard work, dedication, and commitment towards ensuring that their students land the best jobs are truly commendable. The institute's excellent placement record is a testament to their efforts, and it is no surprise that Gurukul ITI is considered one of the top technical institutes in the country.